Welcome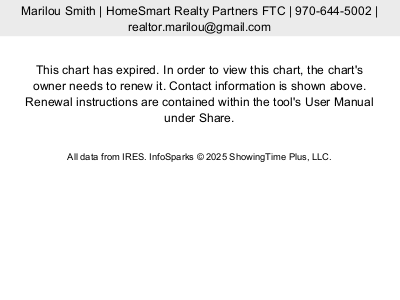 LOOKING FOR REAL ESTATE IN FORT COLLINS, LOVELAND OR GREELEY? You've come to the right place!
REAL ESTATE CAN BE YOUR PASSPORT TO WEALTH! LET'S WORK TOGETHER TO FIND YOU ONE OF THE BEST INVESTMENTS IN YOUR LIFE!
BE IN COLORADO! BE IN ONE OF THE BEST PLACES TO LIVE IN AMERICA!
Selling or Buying a HOME ? Interested in Real Estate Investments? Ask yourself this very important question ...do you have a trusted advisor? If not, call Marilou Smith today.
Marilou can help you in buying or selling residential and investment properties whether they are single family homes, a condo or a town home or an apartment building to develop your real estate investment portfolio. Her services provide you with the means to obtain the detailed information you need to make informed decisions.
When you wish to sell, Marilou will help you with:
Listing your property

Staging, marketing and promotion of the property

Hosting and management of Open House events

Providing you with updates and feedback from property showings

Negotiating to get you the best price possible for your property.
When you wish to buy, Marilou will help you with:
Help you determine the type of property that fits your needs and goals

Provide you with access to the latest technology to help you search for the right property

Work with lenders to pre-qualify you

Show you homes based on your target neighborhoods.

Support and guide you through the buying process and home closing
Take action now to avail of the current opportunities in the real estate market!
Considering Short Sale and Foreclosure Properties? Marilou is a Short Sale and Foreclosure Specialist (SFR) and can help you search for investment opportunities resulting from foreclosures and short sales. She will:
l Guide you on purchasing quality foreclosure properties
l Advise you on short sale opportunities
l Prepare a cash flow analysis of the property
Considering selling investment properties? Marilou can bring your properties to the attention of investors looking for your kind of property.
Marilou will give you the tools you need to purchase, sell and invest wisely as she helps you build your real estate portfolio as a road to wealth and freedom.
Marilou is passionate about her work, loves her neighborhood and keeps up with the latest trends and strategies so that she can pass them on to her clients.
Live and invest in Fort Collins, Loveland or Greeley! The future looks bright for these three cities in Colorado!
Set up your free consultation with Marilou today.
Phone: 970-412-2390
Email: marilou@marilousmith.com
www.marilousmith.com
Your satisfaction is my success!
About The Agent
Marilou Smith, CIPS, SFR, CNE
HomeSmart Cherry Creek
Realtor®, Broker Associate, Certified International Property Specialist
CO License Number: FA40006717

Contact Info
HomeSmart Cherry Creek
323 S. College Ave. Ste 6, Fort Collins, CO 80524